Travis will be getting to work again here soon... Just thinking about it makes me nervous. Travis works nights and I don't much care for being by my self. Back when I was home and Travis was working... I had Chloe... inside my belly.... and I would poke her and talk to her all the time.... since May 11th 2011 when I found out I was pregnant, I have had Chloe with me. The best thing I can think of to do is pray and pray and ask for strength. When Trav gets back to work, I plan on really getting into writing a book. I LOVE telling people about Chloe and how she helped me get closer to God and I want to use our testimony to help others. This wouldn't be a book just about EB, about dealing with an infant loss, or about a a babie, I plan on it to help people get closer to God and to help their faith. Chloe helped me and Travis get closer to God and that was her purpose here here on Earth. So many people have told me that me and Travis have helped their faith and their personal walk with Jesus and it is flattering to hear, but me and Travis are not anyone special. Jesus doesn't have any respect to person, He loves us all the same. He will send trials to those who he feels he can handle it. Jesus had to be born to do the Lords will and to go to heaven, and Chloe had to be born before Jesus could take her as an angle. I believe that it is so special that Jesus chose Chloe so early.... as an infant.... she was complete innocence and sin free. She had no knowledge of the evils of this world.... but... God sent Chloe to help touch each and every life she has touched... If you feel as Chloe or me and Travis have helped you... remember it wasn't us... its the Lord... He reaching out to you though people to help you become closer to him. We have no idea what can happen to us... and maybe though this blog or another... it will help you deal with a trial that God may send you sometime down the road.
The past couple days I have been so sad and missing her so much.... and the only time when I felt peace come back was when I was down at the alter praying at church. " He will send a spirit with joy and peace within, just hold on for the storm is almost over" ( from a church song, I Know the Man) Its so hard to remember to pray and cry out to him until we really need to lean on him;.... but everyone has a moment in there day where they are not to busy with life to get down and pray.... me and Travis used to not pray... but Chloe was born and we need the Lord to help us and we started to pray... and we changed and we became closer to God all by praying.
I am sorry if I type to much and get off sentence easy, I cant help it.. I Just want everyone who reads this and who knows me that the Lord is truly helping and and moving in my life. We have an anazing and supportive church we go to and I want everyone who reads this blog , who is finding the Lord though us to know to just pray and the Lord is always with you and he loves the Children and I know that Chloe as been held in the arms of Jesus and she gets to run around and play and I take so much comfort in that. Chloe was born to this earth with the Lords will in mind and she left this earth with us praying for the Lords will to be done. Chloe had a perfect life... That is why she was made too perfect for this world, with her skin and body as fragile as it was... Heaven is the only place she can be safe so that her skin doesn't get hurt. "God made her for heaven"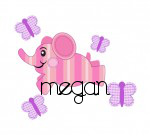 A Poem written by Bro. Micheal Leger. ( He also preached at Chloe's Service, and preaches at the church we go to! He wrote and read this poem for Chloe, at her service )
God made you for Heaven,
So with us, you couldn't stay.
As He formed you with His gentle hand,
He had a plan all along the way.
He knew He had lots of Children
To play while the Angels would sing
But He didn't have any little children
With beautiful butterfly wings.
So the doctors delivered the news
And we took it as such a surprise
But God in Heaven was smiling
As bitter tears were filling our eyes
God made you for heaven
Not to grow in this life gone wrong
You were too sweet and precious
To stay here on earth too long
You were a sweet lil butterfly baby
Comforted by mommy's dear love
But now you're with God forever
To wear your bright wings up above
It wasn't a disease or imperfection,
You weren't a just sick little girl,
God just made you for heaven,
Cause you were too perfect for this world.
-Bro. Micheal Leger-