I love my baby girl so much. Thank you everyone for all the support. Right now, we are leaving it all in Gods hands because if the Dr's can't do anything more, Its God who can heal her, or have her be in heaven with him. As much as it hurts, If she does go to heaven.... I have peace knowing she is with Jesus, and that she will be there praying for us, and she gives us more of a reason too live life right to make sure we make it to heaven. I love Chloe so much. I hurt each and everyday. I feel guilty to be away from her and not by her side sometimes, but then other times I have so much peace. When I held her today all I could do was listen to a friend sing and hold her close my face and cry my heart out. I love her... no words can describe just how much I love her.
I have many people tell me recently that no matter what happens don't let go of God... I will never do that. I just found him, I don't want to lose him, and I wont be able to make it past anything unless I continue to look up to him for guidance. I have never had so much love in my life.
My brother David and my friend Lori came down this morning to visit. Words cant even began to discribe how it felt to see my brother walk in there.... We never really talk because we never know what to say, so seeing him come in there and give me a hug, and to see the emotion, and love in eyes was more then words can discribe. and seeing my friend Lori was amazing also, Its been years since I have seen her. When I was in 8th grade, and started my first year of marching band, she was the only friend I had. She is a blessing Having them here is so amazing and I am so thankful.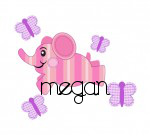 Me and my Brother David