Hello everyone, I want to fill everyone in on how Chloe is doing and what was going on. since Monday she kept dropping her hear rate, and then the other day started dropping her oxygen with it also. She started turning blue even from how low she was dropping her oxygen. Today she is doing better. Have small drops, quick drops and has only had a few. They are going to call the Cincinnati Childrens hospital where the EB specialist are, and there is a chance we may be sent there. Also before I forget, They took some of the secretions from Chloe's nose as well as some urine to culture. I really don't know what more to add, but Chloe is doing better. All your prayers are surly being shown, and seen working. Please keep in your thoughts for her to get better. Love you all,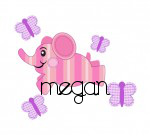 p.s. im trying to make this pic transparent. if you have any pointers, do tell!
p.s.s. The Image was made by a dear friends, cousin. I don't know his name, but all I can say is THANK YOU THANK YOU THANK YOU!!!!!!!!!!!!